Intro:  If you have never visited ArtofManliness.com or read one of the books, your life is not complete. Like YHC, Art of Manliness celebrates all things manly and even teaches you things that your dad or granddad should have taught you when you were young, like How to Tie a Bowtie, How to Throw a Straight Punch, How to Impress a Woman, How to Filet a Fish, and even How to Survive a Bear Attack, for example. More BC appropriate, one can even tap into the genius of Adrian Peter Schmidt, speaking to us from 1901: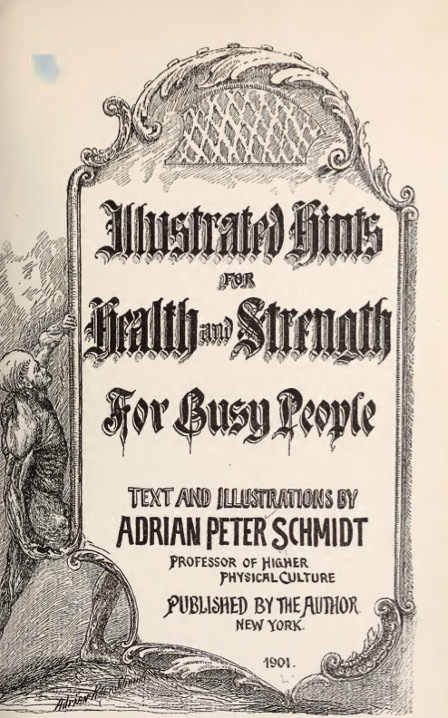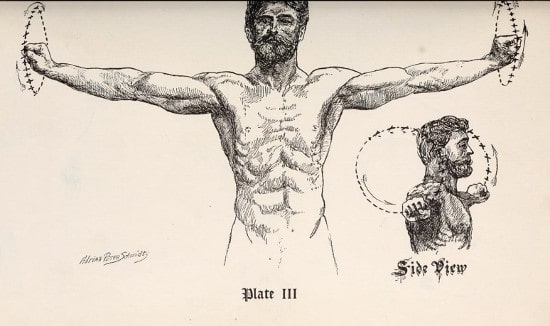 Little Baby Freakin' Arm Circles from 1901!!! Genius I say.
In all seriousness, one article that I found a few years ago, Drowning Doesn't Look Like Drowning, helped me safe a life at Folly Beach a few weeks later. (That's a good story for Liquifaction this Thursday at The Thirsty Tortoise Bar. Just sayin.) In a nutshell, someone who is drowning IRL won't look like someone drowning on tv. Chances are, the drowning victim will not be flailing their arms and calling for help. Instead, someone who is truly drowning will instinctively use their arms to paddle just enough to keep their head above water, and gasp for precious air instead of calling for help. It is very common for someone to drown without anyone nearby noticing.
This morning's BC was inspired by this article and equipping our PAX with manly knowledge. 15 men saved each other from drowning this morning at Seismic.
COP: alternating shoulder taps, hand release merkins, mountain climbers, and LITTLE BABY FREAKIN ARM CIRCLES, while YHC related the principles in the above article. If you need a break from swimming, do it, but it will cost you a burpee.
THANG: The first rule in swimming is to swim with a partner, so we did. With your partner:
Hand-Slap Merkins x20 ea.
Buddy Get-ups x20 ea.
Buddy Squats x20 ea.
Alternating Burpees x20 ea.
Under-Overs x20 ea.
Wheelbarrow Merkin/Squats across the field
Buddy Drag across the field
Leap Frog across the field
Jailbreak to the flag
MARY:  Buddy 100's, Flutter Kicks x25, Bulldog Buddy Battle
DEVO:  There are brothers among us who are drowning financially, maritally, professionally, with addiction, and with relationships. And just like someone drowning in water, these brothers rarely call for help. It's important to know the signs. In the panic stage, at the first sign of trouble, a brother who is drowning will flail and work more frantically and seem busier than normal, without making much forward progress. Next is the survival stage – a drowning brother will shutdown and withdraw, conserving what energy he has to barely keep his head above water. Finally, a brother in trouble enters the Instinctive Drowning Response stage, where his head bobs above and below the water. He is completely incapable of self-rescue at this point, and is moments away from being lost, but for the life-saving hand of a brother who knows the signs.